In 2018, Dan Reicher launched Stanford University's Uncommon Dialogue on hydropower and river conservation, which brought together parties that had long experienced friction—industry, tribal, and environmental interests—to search for areas of agreement and common goals. The effort has already achieved tangible results, including $2.4 billion in federal funding for dam rehabilitation, removal, and retrofits for power. They also worked out a package of proposed licensing reform amendments to the Federal Power Act, intended to both create healthy rivers and boost hydropower and pumped storage projects. 
[siteorigin_widget class="SiteOrigin_Widget_Headline_Widget"][/siteorigin_widget]
Hydro Leader: Please tell us about your background and how you came to be in your current position. 
Dan Reicher: I've been involved with clean energy and the climate for a few decades. I was chief of staff of the U.S. Department of Energy under President Clinton and then became assistant secretary of energy for energy efficiency and renewable energy for the last half of the Clinton administration. I went from there to one of the early wind companies in the United States and then was a cofounder of New Energy Capital, the first clean energy project investment fund in the United States. I went from there to Google, where I was director of climate and energy initiatives. We worked on clean energy and climate opportunities at the intersection of technology, policy, and finance. When I left Google, I went to Stanford, where I've been since about 2011. I set up a new center at the Stanford law and business schools called the Steyer-Taylor Center for Energy Policy and Finance. I ran that for 8½ years and then moved to Stanford's Woods Institute for the Environment, where I've been working on the hydropower Uncommon Dialogue project and another Uncommon Dialogue project on controversy over utility-scale solar and land conservation and related matters. I'm currently at Stanford half time; the other half I devote to another clean energy investment fund that was started a few years ago called the Climate Adaptive Infrastructure Fund. 
Hydro Leader: Please discuss the origins of the Uncommon Dialogue on hydropower. 
Dan Reicher: Two of my interests are renewable energy and river conservation. I have been a great fan of rivers since I was a kid. I've been a whitewater kayaker, including a competitor in kayak racing, since my teens. I was on the board of American Rivers for almost a decade and, earlier, was a member of a National Geographic–sponsored expedition that was the first to navigate the entire 1,888‑mile Rio Grande. About 5 years ago, as the climate crisis worsened, I began to ask myself, "What are some compelling things that the U.S. hydropower industry and the river conservation community might do together to both increase hydropower generation and advance river conservation?" As I began to do research with some Stanford graduate students, I was surprised to learn there are over 90,000 dams in the United States and that only about 2½ percent of those make electricity. I also learned that a vast proportion of U.S. electricity storage is provided by pumped hydropower. There was also a need to accelerate the removal of the large number of U.S. dams that no longer serve a useful purpose. I knew that Stanford had the Uncommon Dialogue process for facilitating talks on controversial topics in the areas of climate, environment, and energy. I began to quietly ask around about whether convening an Uncommon Dialogue on hydropower and river conservation might be a useful thing to do. We launched the hydropower dialogue in March 2018. 
Hydro Leader: Who were the original participants? 
Dan Reicher: The original participants were representatives from the National Hydropower Association and other hydropower company representatives; investors; lobbyists; and senior folks from American Rivers, the Nature Conservancy, the Union of Concerned Scientists, the World Wildlife Fund, the Natural Resources Defense Council, and other environmental groups. Early on, the Native American community became involved. So it became a three-way negotiation involving the hydropower industry, the river conservation community, and Native American tribes. 
Hydro Leader: What challenges did you face when you started the process? 
Dan Reicher: The first hurdle was simply getting people comfortable talking to each other. These are folks who have been deep adversaries for over 100 years, going back to John Muir and the damming of the Hetch Hetchy Valley in the early 1900s. Getting them comfortable talking about their differences and finding areas of common ground was the big challenge. Could we find those, and would they be meaningful? Could we put these areas of common ground together in an agreement that would lend itself to real implementation and meaningful effects? 
Hydro Leader: What results have come out of the process so far? 
Dan Reicher: One area of agreement involved funding. How do we increase the capital available to improve hydropower, restore rivers, and advance tribal interests? We came up with what we call the 3 Rs: rehabilitate some of the nation's 90,000 dams for safety, retrofit some for power and pumped storage, and remove some for conservation. The 3 Rs became the overarching mechanism by which we thought this agreement could be implemented. The three negotiating entities—the hydropower industry, the river conservation community, and the tribes—had very little funding to advance the 3 Rs. But shortly after we reached an agreement in October 2020, Joe Biden was elected president. One of the first areas he focused on was a major infrastructure bill. The funding working group immediately went to work, and by April 2021, we had a specific proposal on infrastructure funding for the 3 Rs. In December 2021, we secured $2.4 billion for the 3 Rs: one-third to rehabilitate U.S. dams for safety, one-third to retrofit dams for power, and one-third to remove dams for conservation. We consider this a down payment on a much larger amount of money— more than $60 billion overall—that we think is necessary for substantial progress on the 3 Rs at the nation's more than 90,000 dams. 
Similarly, the three negotiating entities agreed that the dam licensing process needed reform. Our working group on license reform looked at licensing, relicensing, and license surrender of dams overseen by the Federal Energy Regulatory Commission (FERC). Licensing refers to the licensing of new facilities, primarily pumped storage projects, since we are not really building new power dams. The second is the relicensing of existing power dams. Lots of dams are in the process of relicensing or are facing relicensing soon. License surrender is the process by which you take down a FERC-licensed facility. License surrender can be a time-consuming and expensive process. Our license reform negotiators worked out a detailed agreement to fundamentally reform the Federal Power Act to substantially improve hydropower licensing, relicensing, and license surrender. It was delivered to the United States House of Representatives and Senate and was the subject of a recent House of Representatives hearing, and we hope it will be adopted by the end of this Congress on a bipartisan basis. 
Hydro Leader: What does the industry get out of a process like this? 
Dan Reicher: For one thing, $2.4 billion is nothing to sneeze at. We acknowledge that a larger amount of funding will be needed, but it's a lot more money than the industry or the river conservation community has seen from the federal government in years. The industry also sees an opportunity for major license reform—for example, speeding up the licensing and relicensing process, and expedited licensing for some new pumped hydro facilities. Scores of such projects have been proposed across the United States, and a handful have already received preliminary FERC licenses. That's a meaningful potential gain for the hydropower industry. At the same time, improving the license surrender process can improve the pace and scale of dam removals. 
Two other areas that the Uncommon Dialogue is looking at are technologies that could advance hydropower and pumped storage and basin-scale approaches to managing rivers and the dams on those rivers. A good example of the latter is the approach taken on the Penobscot River in Maine, which was a model for the Uncommon Dialogue. In 2006, hydropower companies, the environmental community, and the Penobscot Tribe reached a major agreement about how to deal with the many dams on the Penobscot. Their approach involved repowering several existing dams, building fish ladders on other dams, and taking some dams down. Several tens of millions of dollars were spent to implement the agreement, and when all the work was finished in 2016, the dams on the Penobscot were actually making a bit more power than when the work started. Fish were returning to the rivers in increasing numbers, and tribal rights in the river have been respected in a more meaningful way. 
Instead of a single river basin, we decided to look more broadly at the entire complement of dams, and instead of just the 2,500 powered dams in the United States, we agreed to look at the more than 90,000 U.S. dams of all kinds. What we found is that if you look at a larger complement of dams, you create broader opportunities to reach agreements. That's particularly true given the small percentage of U.S. dams that make electricity. Many dams on rivers in the United States have outlived their usefulness, so there are opportunities to take dams down under the right circumstances in exchange for improvements to existing hydropower facilities. 
Hydro Leader: Have you seen increased trust between industry and the environmental community, and is that attitude spreading beyond the people who are immediately involved in this process? 
Dan Reicher: In a certain way, the most important thing we accomplished was to create productive relationships that didn't exist before. That gives me great joy to see. You see top lawyers from the hydropower industry, the river conservation community, and tribes being comfortable in each other's presence and enjoying an occasional good laugh. They now work productively, even though they still disagree in some areas. There's a real willingness to work with each other and find common ground. Many of the participants from all sides love rivers, canoeing, fishing, and boating, and they have found common ground there. All this has increased the creativity and productivity with which the parties to the 2020 agreement approach things. 
These improved relationships have translated well into public policy. In the case of funding, we found a ready outlet in the Infrastructure Investment and Jobs Act, also known as the Bipartisan Infrastructure Law. Much to our surprise, it did not appear at first that dams were going to make it into the federal infrastructure legislation in a significant way. We came along with something that wouldn't have been there without the Uncommon Dialogue: the $2.4 billion that we ended up putting into the mix. In the case of the licensing agreement, there have been efforts on Capitol Hill regarding licensing reform for many years. They just haven't gone anywhere because of the tension between the hydropower industry and the environmental community, the tension between Republicans and Democrats, and the tension between conservatives and liberals on this issue. It took an outside effort not just to establish negotiating principles and broad areas of agreement but to actually work out a detailed legislative text. 
Hydro Leader: Looking forward, what is your expectation for the immediate future of this Uncommon Dialogue, and what is your vision for its accomplishments over the long term? 
Dan Reicher: We've got a big agenda, with six working groups in various stages. We have support in this effort from Stanford and from the Department of Energy. We are going to keep moving and will support this effort in any way we can. Interest is growing, so I'm optimistic that we are going to see agreements or results in other areas encompassed by the original agreement. One other thing I want to add is that this Uncommon Dialogue has spawned a second one, which we quietly launched this February. The new one is about how to improve the siting of utility-scale solar projects in the United States. In state after state, there's increasing resistance to large-scale solar projects on the part of local communities, landowners, tribes, and environmentalists. 
Hydro Leader: Is there anything you would like to add? 
Dan Reicher: Currently, in the United States, we get 7 percent of our electricity from hydropower and close to 90 percent of our electricity storage from pumped storage. There are a number of proposals for new pumped storage. Modern pumped storage can make a real difference in firming up variable solar and wind. There's an important connection there that has emerged in both the hydropower and solar Uncommon Dialogues.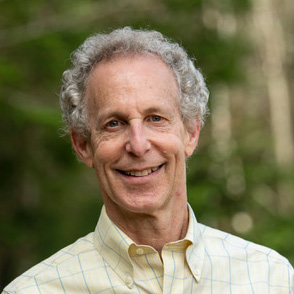 Dan Reicher is a senior scholar at Stanford's Woods Institute for the Environment and a partner at the Climate Adaptive Infrastructure Fund. He can be contacted at dreicher@stanford.edu.