Hydropower was one of the forces that fueled the Industrial Revolution in the 19th and 20th centuries, and advancements made during that time still shape the world we live in today. It is therefore crucial to preserve the history of that period as well as the hydro plants that made it possible. Niagara Parks is doing exactly that by preserving a power plant that shut down in 2006 and reimagining it as a new, one-of-a-kind visitor experience. Combined with a series of interactive exhibits and displays, it will help educate the public on the history of hydropower. In this interview, Kim Viney and Marcelo Gruosso of Niagara Parks tell Hydro Leader about the history of the plant, how it has been restored to preserve its history, and its educational benefit for the public. 
[siteorigin_widget class="SiteOrigin_Widget_Headline_Widget"][/siteorigin_widget]
Hydro Leader: Please tell us about your backgrounds and how you came to be in your current positions. 
Kim Viney: I have a design degree and come from a retail, recreation, and tourism background that includes operating Canada's largest cross-country ski and mountain bike facility, just north of Toronto, for 25 years. After I sold that business, I moved into consulting and worked on some innovative concept retail stores for major brands in Canada and the United States. Since joining Niagara Parks 2 years ago to lead its business development team, I have had the opportunity to draw from these past experiences and put them to use in some exciting projects, with the launch of the Niagara Parks Power Station attraction being a major focus. 
Marcelo Gruosso: I'm a mechanical engineer, and I have a professional engineering designation in Ontario as well as an MBA in hospitality and tourism. My previous experience comes from the automotive industry, designing and manufacturing a variety of components for different automakers, so working in an industrial plant is something that I am familiar with and is a dream project for me. We are bringing so many different elements together: We are undertaking an adaptive reuse project to deliver a major tourism attraction while also preserving and celebrating the heritage features and history of the facility. We are doing this with several experienced contractors and a diversely skilled internal team from the Niagara Parks Commission. Our talented group of tradespeople and laborers are contributing with their own hands to transform this plant into a world-class attraction, which makes this even more exciting and rewarding for everyone. 
Hydro Leader: Please tell us about Niagara Parks and its current attractions. 
Marcelo Gruosso: Our operations are diverse, including everything from culinary and retail offerings to attractions and golf courses. My team is responsible for the facilities from an engineering and maintenance perspective. Our property is similar to a small city, and we have all the same considerations, ranging from work like snow plowing and road maintenance to major infrastructure projects. As an organization, we maintain 56 kilometers (35 miles) of roads and trails and 4,000 hectares (9,884 acres) of green space, so we stay busy. 
Kim Viney: Our mandate as an agency of the government of Ontario is to act as the environmental and cultural stewards of the Niagara River corridor while maintaining financial self-sufficiency. We do not receive annual tax funding, so we rely entirely on the revenue generated by our attractions, golf courses, restaurants, retail stores, and other operations. In a typical year, Niagara Falls attracts about 14 million visitors, about 8 million of whom visit Niagara Parks. Prior to the COVID‑19 pandemic, our peak headcount during the summer was around 1,800 staff. We are certainly a global address, and we see the Niagara Parks Power Station as an attraction with a global reach. 
Hydro Leader: Please tell us about the history of hydropower generation at Niagara Falls and what the currently operating generating stations are. 
Marcelo Gruosso: The first hydroelectric power station at Niagara Falls opened on the U.S. side in 1896, but this station was the first on the Canadian side of the river to generate alternating current on a large scale and distribute it across long distances. It was similar in design to the U.S. station, but it integrated advancements in power generation technology to produce more power. 
Construction began in 1901, and the doors were opened by January 1905. July 27, 1905, was when it started generating power. It started with five generators, and more were added as the plant started supplying power to additional places, finishing with 11 generators in 1924. At that point, everything in the plant was put into generation, and it was a nearly 76 megawatt plant, which was remarkable at the time. 
The gentleman that started it all was William V. Rankine, and in 1927, the plant was renamed after him; he had passed away before he had the opportunity to see the plant generating power. There are some industrial plants around the facility that were still supplying power around 2006. This plant was supplying 25 hertz power and there were only a few places left by 2006 that required that type of power for their arc furnaces. In 2006, when those plants went away and moved to 60 hertz, the plant was shut down. By that time, more modern stations had been built over the years—the Sir Adam Beck generating stations on the Canadian side and Robert Moses power station on the U.S. side. 
Hydro Leader: Please tell us about the Niagara Parks Power Station attraction. 
Kim Viney: Phase 1 of the attraction, which will open this year, will feature two key guest experiences. The first is our daytime experience, which is our generator hall. Guests can choose a self-guided or guided tour experience as they explore the intact machinery, interpretive elements, and several interactive exhibits developed in partnership with our sister agency Science North, located in Sudbury, Ontario. The exhibits will help our guests understand how the power station worked when it was in operation. We have taken great care to ensure authenticity by keeping the elements of the building in place as much as possible. When people step inside the doors, our goal is for them to be stepping inside a piece of history and for them to appreciate how important this building was to hydroelectricity and to the evolution of green energy in Canada. 
The nighttime experience is an immersive multimedia show that will bring the station to life for visitors with 3D projection mapping and state-of-the-art reactive technologies that will incorporate the guests into the show by tracking their movements and having elements of the show react to them. The show offers a fascinating interpretation of the story of hydroelectric power and the building of the plant. It is truly a one-of-a-kind experience, and we have made an investment of $5 million to create it. We are excited to share it with our visitors!
Phase 2 will provide our guests the opportunity to explore the vast underground portions of the station by traveling down 180 feet via elevator to the tailrace tunnel, which is where the water exited the station back into the Niagara River. They will walk about 2,000 feet to the viewing portal at the end, where they will have a unique perspective on the falls and the lower Niagara Gorge. Phase 2 will open in July 2022. 
Marcelo Gruosso: There will be two elevator cabs with glass walls that will take guests 180 feet below the generator hall to the wheel pit, which is where the water traveled after powering the turbine. The glass elevator experience will allow visitors to really appreciate the scope of the station, because every floor and every deck has some infrastructure that contributed to the generation of power. 
Hydro Leader: Where did the idea for this attraction come from, and how long have you been working on developing it? 
Marcelo Gruosso: The first significant work that we executed at the station occurred in 2017. We needed to stop the flow of water into the penstocks, because despite the plant being shut down, water from the river was still entering it. The large gates that acted as a barrier had deteriorated from rust, so water was getting through the plant and exiting the tailrace tunnel below. It was causing all kinds of issues and prevented us from going down and doing any inspections. 
In 2017, we built a concrete barrier in front of the penstocks and stopped the water from coming into the plant. That allowed us to install a swing stage, the same type of device you'd see used to clean windows on the side of a high-rise building. We installed the stage on the main floor, and it allowed us to access the different levels of the plant. That permitted us to begin geotechnical inspections and a structural review. Once we confirmed what we had and how much work was required, we began conversations with Kim and her team, who brought on an attraction consultant to reimagine what the plant could be when we ensured that it was safe and structurally ready for an adaptive reuse project. 
Hydro Leader: How did you get ideas for these exhibits? Did you work with any existing hydro exhibits or museums? 
Kim Viney: While the engineering side is important, we primarily took the approach of delivering a world-class attraction. We are fortunate to be working with Forrec, which has built attractions all around the world, including for Disney and Universal. Forrec also brought in Lord Cultural Resources, which has significant experience in historic properties and heritage properties. Those two organizations developed both the conceptual master design plan and an interpretive plan, which has been our guide in developing the exhibits and interpretive elements for the attraction. 
Once that foundational creative work had been developed, we contracted our sister agency, Science North, to develop the key interactive exhibits. The remaining interpretive work has been led by our own Niagara Parks Heritage team, and all the design work has been done by our own marketing and design team. It's been a collaborative process: We have worked with our paid partners and made use of an enormous amount of in-house talent. 
We issued a separate request for proposals for the nighttime immersive show. Thinkwell, the organization we decided to work with, is based in Los Angeles, but it recently opened a Montreal office, so it's been great to keep the work in Canada and to have a really exceptional team to work with. They understand the Niagara area, the significance of the building, and what we are trying to achieve with the show. It's been a positive working relationship, and I think when people see the end result, it will speak for itself! 
Hydro Leader: Do these exhibits have an educational intent, and did the hydro industry support this as a means of educating the public about hydro generation? 
Kim Viney: Education is, of course, an important part of the interpretive elements and exhibits in the plant. We are also making efforts to connect with organizations in the water power industry. Recently, I had the pleasure of presenting to Ontario Waterpower Association (OWA) and to Women in Renewable Energy. Both associations are excited about the opportunities for collaboration with us, and we are going to be part of OWA's virtual conference in May. Both those associations have booked live tourism functions for their groups in 2022. We think these relationships will help us educate the public about hydro generation and about the importance of this site for power generation innovation and for where sustainable energy practices are going today. 
Hydro Leader: What kind of historical preservation requirements were you under when creating this exhibit? 
Marcelo Gruosso: We completed a comprehensive strategic conservation plan that determined what elements were most important for us to preserve and what we need to do from a maintenance perspective. When we started working with Forrec on the attraction side, we already had that guide, so we knew, for example, that we should not modify the generator hall where all the equipment is and should leave it as intact as possible. 
The main changes we made were based on code compliance, because we needed to ensure a safe environment for the public. To the untrained eye, the vast majority of the plant looks untouched. We did most of our work in the forebay, where the water used to enter the plant. We kept a large water feature, approximately 100 feet in length, so water will still enter the station, and the story of power generation can be told accurately and seen by our guests. Over the remaining areas of the forebay, on either side of the water feature, we poured a suspended slab. This new floor space will house our retail, integrated equipment displays, and ticket sales and will also house our future culinary space. The major construction work is happening on the forebay side, not in the generator hall, where you can see the beautiful original equipment, which was built in 1905. 
Kim Viney: In fall 2019, we participated in a program called Doors Open through another of our sister agencies, the Ontario Heritage Trust. We opened the doors to the plant for 2 days over a weekend and had about 3,200 people through. People in the industry are delighted that we are taking the care to thoughtfully reopen this facility and make it accessible to the public. We have had an overwhelming response, including having engineers and industry workers reach out to help us with some of our research. 
Marcelo Gruosso: I am in touch regularly with one of the gentlemen who maintained the plant, and if I have questions, he is always more than willing to help. He is still working for the hydro company, and he assists us when we need something. 
Hydro Leader: What is your assessment of the public interest in hydropower and in an exhibit like this, and what kind of communications work are you doing to prepare for the launch? 
Kim Viney: On March 30, we formally announced the attraction name and opening date. Within 1 week, the launch video on our social media channels had been viewed over 1.3 million times. Our media analysis showed that in that 10‑day period, we generated about $900,000 of earned media coverage, and we have much more already secured. When our CEO posted the announcement video on LinkedIn, he had over 45,000 views. The reaction to the Doors Open weekend and the initial media reception has been fantastic, and we are just scratching the surface on those opportunities. 
Marcelo Gruosso: There are some important historical names connected to this plant that will grab people's attention. There are patents here from Nikola Tesla, who had a great deal of influence in the industrial revolution and in power in general. George Westinghouse, another power giant, manufactured the generators and a lot of the equipment in the station. General Electric is another of those big players that have stood the test of time and that a lot of people know about. We believe that the experience and the story are going to resonate with a lot of different audiences. Even if they are not technical specialists, they have heard these names. 
Kim Viney is the senior director of business development at  Niagara Parks. She can be reached at kviney@niagaraparks.com.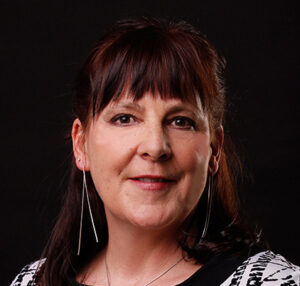 Marcelo Gruosso is the senior director of engineering at Niagara Parks. He can be reached at mgruosso@niagaraparks.com.