The Uncommon Dialogue on hydropower, a discussion facilitated by Dan Reicher of Stanford University, brought together representatives from the hydro industry, Native American tribes, and the conservation community to find solutions they could agree on to long-standing issues surrounding the hydropower licensing process. The result is a set of proposed legislative reforms to the Federal Power Act, which, if enacted by Congress, would be the most significant overhaul of the hydropower licensing program since 1935. This legislative package seeks improved cooperation among agencies in the licensing process, expanded tribal authority, fast-tracked approval processes for certain projects, and a host of other reforms. To learn more about the proposed package of reforms and its prospects for becoming law, we speak with three top negotiators—Mary Pavel, a partner at Sonosky Chambers Sachse Endreson & Perry, who represented tribal interests; Richard Roos-Collins, a principal with the Water and Power Law Group, who represented the Hydropower Reform Coalition, an environmental group; and Chuck Sensiba, a partner at Troutman Pepper Hamilton Sanders LLP, who represented the National Hydropower Association (NHA), an industry group. 
[siteorigin_widget class="SiteOrigin_Widget_Headline_Widget"][/siteorigin_widget]
Hydro Leader: Please introduce yourselves and tell us how you came to be in your current positions. 
Mary Pavel: I am a partner at the law firm of Sonosky Chambers Sachse Endreson & Perry, which represents tribal governments across the country. One of our clients is the Skokomish Tribe, of which I am a member. My previous experience with the Federal Power Act and the licensing of hydroelectric facilities comes from being a member of a tribe affected by a hydroelectric project. I'm the former staff director and chief counsel for the Senate Committee on Indian Affairs, where I worked with Senator Maria Cantwell and Senator Jon Tester. 
Richard Roos-Collins: I am the principal of the law firm Water and Power Law Group, based in Berkeley, California. We represent regulatory agencies, tribes, conservation groups, and licensees in various licensing proceedings. I'm involved in the Uncommon Dialogue as the general counsel for the Hydropower Reform Coalition, which is an association of 160 stakeholder groups across the country. 
Chuck Sensiba: I am a partner in the Washington, DC, office of Troutman Pepper Hamilton Sanders, where my legal practice focuses on hydropower, licensing, and compliance before the Federal Energy Regulatory Commission (FERC) and other federal and state regulatory agencies. I also serve on the board of directors for NHA. I represented NHA in the Uncommon Dialogue negotiations. 
Hydro Leader: Why did the conversation about hydropower licensing reform under the Federal Power Act begin? What issues needed to be resolved? 
Mary Pavel: In the Uncommon Dialogue and in earlier discussions about amendments to the Federal Power Act, we began by asking what problem we were trying to solve. That question was addressed with honesty and integrity, which built trust among the participants. For each stakeholder's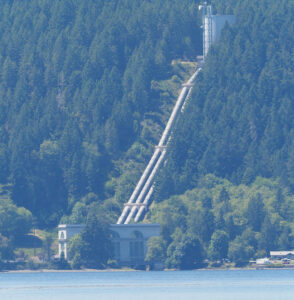 interest, there were multiple problems that could be improved through an amendment to the Federal Power Act. For tribal interests, empowering tribal governments to have a seat at the table was a primary goal. Once the stakeholders could agree that an issue was a problem, we moved on to asking how we could solve it and then worked on the particulars of the language. 
Richard Roos-Collins: Three problems motivated the conservation community's work in the Uncommon Dialogue. One was the process itself. The licensing process often takes more time and costs more money than is necessary. The second is climate change. FERC is reluctant to consider hydrological modeling to understand the effects of climate change on its licensing decisions. That creates risk for fish, water quality, recreation, and all the other beneficial uses that will be affected by a project over the license's 30‑year term. The third problem has to do with the process. Even though licensing tends to be transparent and predictable, the license surrender process tends to be idiosyncratic, varying on a project-by-project basis. 
Chuck Sensiba: It's interesting to hear that similar motivations brought us to the table. From the industry perspective, licensing reform has been a high priority for a long time. The reason is that the licensing process—whether it's relicensing or new project development—takes too long to complete, costs too much, and results in significant uncertainty. Those are the three main issues that the industry brought to the table to try to resolve. 
Hydro Leader: Please tell us about the Uncommon Dialogue. 
Chuck Sensiba: The Uncommon Dialogue on hydro has been an effort led by Dan Reicher at Stanford University. Dan's passion is to bring together parties who historically have been at odds in discussion series known as Uncommon Dialogues. As I've gotten to know Dan over the last several years, I have learned that he also has a personal interest in rivers. He's a river runner and also has a background in energy. He's an ideal fit to bring the spectrum of perspectives together. He started this hydropower Uncommon Dialogue process in 2018, and in early 2021, a working group was formed to determine whether participants in this process could find common ground on hydropower licensing reform. What has resulted from that working group's 15 months' worth of negotiations is a thoughtful and thorough set of proposed changes to the Federal Power Act that is designed to improve the licensing of hydropower projects. 
Hydro Leader: One of the goals of the package is improved coordination between FERC, tribal nations, resource agencies, and hydropower facility owners. What kind of changes in the process would you like to see? 
Chuck Sensiba: At the beginning of our negotiations, we were really struggling to find common ground on any issue. The negotiations almost broke down in those first few weeks. Finally, we realized that the issue of improved coordination among regulators was a concept that we could all rally around, as we all saw significant benefit in the concept of improving coordination through technical conferences at key, strategic points in the licensing process. That was the first really big success of our negotiations.
Richard Roos-Collins: The Federal Power Act is a remarkable statute. It has promoted comprehensive development for all beneficial uses since its enactment in 1920. It authorizes other federal and state agencies to make decisions that become conditions in a license. This is cooperative federalism, at least when it works well. Our package is intended to address inefficiencies in communication while also preserving that basic structure. Today, FERC and the other regulatory agencies mostly communicate by written filings. We concluded that more face-to-face communication, either virtual or in a conference room, would improve clarity and outcomes as FERC and others embark on a licensing process that lasts 5 years or longer. As Chuck mentioned, our package proposes what's called a technical conference, which in plain English just means a conference in which FERC and others sit down at the outset to try to establish a joint schedule. If there are differences, they try to resolve them. Then, we repeat that process with respect to the study plan. Rather than argue about who's got the authority to require which study, this package proposes that these agencies sit down early in the proceeding to identify studies that will support their respective decisions. We propose taking one of the great virtues of this statute, namely its cooperative federalism, and making it more cooperative, or at least more efficient. 
Hydro Leader: Another big piece of this package involves expanding the authority of tribal nations over their lands, waters, and resources. How would the amendments change the status quo? 
Mary Pavel: Yes, that's a critical component. It was born out of the Skokomish Tribe's experience with the federal agencies' mandatory conditioning authority under section 4(e) of the Federal Power Act. The Skokomish people rely on the Skokomish River fishery. During the original minor-
part licensing of the Cushman Hydroelectric Project, the secretary of the interior did nothing to protect the North Fork Skokomish River fishery and the Skokomish Reservation. For 50 years, a dam subverted 50 percent of the flow of the Skokomish River into the Hood Canal, resulting in the destruction of the fishery and the extinction of sockeye salmon in the Skokomish River. The aggradation of the mainstem of the Skokomish River caused by the dewatering of the North Fork Skokomish River resulted in the flooding and destruction of about 30 percent of the Skokomish River Reservation. When the Cushman Project came up for relicensing in 1974, my tribe, which is small and poor, went knocking on the door of the U.S. Department of the Interior, our trustee, to beg for help with the relicensing. It took almost a decade before anybody at Interior started to take the tribe's meetings and calls. The tribes in the Northwest have some of the best resource management agencies and capacities of anybody in the world because they are comanagers of these trust resources. The Skokomish poured their blood, sweat, and treasure into developing the science to understand the effect of the Cushman project and how it could be operated in a way that would allow for the restoration of resources, species, and the reservation. 
Finally, we were able to get our trustee, Interior, to put forward some section 4(e) mandatory conditions, although they were half the conditions that the tribe wanted. FERC decided that the conditions put forward by Interior weren't timely and that they exceeded the scope of the secretary's authority under section 4(e). Ultimately, after the tribe defended Interior's authority, the Court of Appeals for the DC Circuit ruled in favor of the tribe, saying that Interior had the authority to impose the conditions necessary to protect the purposes for which the reservation was established, as long as they were reasonably related to the impact of the Cushman Project. That made clear to tribes that it's time for us to have that authority, just as we have the ability to manage resources under the Clean Water Act and the Clean Air Act. We don't need a trustee that is subject to multiple interests deciding how best to protect our reservation. Whether our resources can be adequately protected in a process like this should not depend on who's sitting in the chair of the secretary of the interior. It's a recognition by all the stakeholders that tribes should be full partners in this process. 
Hydro Leader: The amendments package includes proposals to simplify or improve the processes for such things as surrendering licenses, removing nonoperating dams, powering existing nonpowered dams, and constructing closed-loop pumped storage facilities. Please tell us about the motivation behind those proposals. 
Richard Roos-Collins: FERC has rules for the license surrender process, but they are relatively thin. They are far less robust than the Integrated Licensing Process. As a result, the license surrender process tends to be less predictable for the licensee and other stakeholders than it should be. Our package would require a rulemaking to refine the process to provide more predictability—in effect, a more detailed description of the steps that the licensee and others will follow. As for nonoperating projects, the package proposes that FERC periodically compile a list of such projects, and for each, develop a plan for either restoring the project operation or not.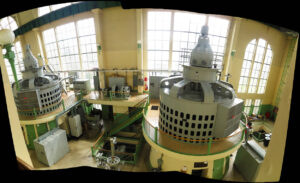 Chuck Sensiba: Regarding licensing new projects at nonpowered dams and closed-loop pumped storage projects, the U.S. Department of Energy put together a Hydropower Vision Report in 2016, which concluded that the installation of hydropower at nonpowered dams and pumped-storage projects was far and away the largest opportunity for new hydropower growth in the United States. Our package seeks to leverage these opportunities by requiring an expedited licensing process for these technologies while recognizing that licensing must proceed in an environmentally responsible way. 
Right now, the average project takes 7–10 years to be licensed. This legislative package, if enacted, would require FERC to decide on proposed closed-loop pumped storage projects within 3 years and projects at nonpower dams within 2 years. We propose substantially reducing the time it takes for the licensing process to occur for these types of projects. We also want to ensure that development is environmentally responsible, so under the proposal, not all closed-loop pumped storage projects or new projects at nonpowered dams will qualify. Projects that have complex environmental issues—for which more time is needed to study and determine whether they can be licensed—will not qualify for this fast-track program. But for the projects that do pass through the environmental screening process, this will lead to huge time savings, and it will help place hydro in a more competitive position relative to other renewables on the regulatory approval front. 
Hydro Leader: Sometimes, when the hydropower industry enters negotiations with environmental interests, it fears having to give up a lot without gaining anything in return. How would you address those concerns? 
Chuck Sensiba: The biggest improvement on that score is what we call the requirement to show your work. The show-your-work provisions are enhanced requirements for agencies and participants alike to demonstrate why decisions are made and to provide a rationale. We no longer want to be struggling with black-box determinations. For example, FERC and other agencies sometimes simply cite studies that in some cases span hundreds of pages. This package prohibits them from citing a voluminous report without further specification; rather, they must also specify the chapter and verse in the report that support their decisions. That approach will require discipline and will have a profound effect on decisionmaking. Relative to specific license conditions, one of the ways in which agencies are going to be required to show their work will be to demonstrate a tie between the effects of the project and the conditions that the agencies impose on the license. We don't want licensees to be required to cure all the perceived or recognized problems in a river basin, but rather to focus on the effects of their particular project and what they can do about those effects. 
Richard Roos-Collins: It's a fair question, and many industry members are asking it. I assure you that that question is being asked by members of the conservation community as well. The question concerns having to give something up and whether you get enough in return. As a guiding principle, we agreed to mutual gains for industry, tribe, and conservation interests. On topics for which we could not establish mutual gains, we are silent. 
Hydro Leader: How are you promoting this package, and what do you see as the necessary next steps? 
Chuck Sensiba: The package is now ready for congressional consideration. We're seeking legislative champions who can see the vision of this compromise. This proposal is different from what lawmakers normally see because it has been carefully and painstakingly developed over a long period of time. We're hoping that our representatives and senators on Capitol Hill will recognize the benefits it provides and will give it full consideration. Our goal is lofty, but we think it's achievable. That goal is to have legislation enacted by this Congress. We are mindful that it is a midterm election year and that the legislative calendar is therefore short, but we think this is a rare opportunity to have a spectrum of interests come together to create a package that we all think will benefit hydropower licensing and resolve issues that have plagued licensing for generations. 
Richard Roos-Collins: We're looking for members who will advance this package. We're briefing members, committee staff, and the administration, and we're hoping that we'll find the right opportunity to introduce the package as a bill. We intend to stand together as a coalition in support of the package when the legislative process begins. This package will advance as a package or not at all. That's its strength, but that is also its risk. 
Mary Pavel: I'm working with many tribes and tribal organizations to help them understand the package and to encourage them to endorse it. Recently, the Yakima Nation sent a letter of support for the package. I am also working through the collaborative process that we've been doing with members of Congress. There will be hearings at which we'll be presenting the package and dealing with the questions that are brought forward with as much integrity as we can.
Mary Pavel is a partner at Sonosky Chambers Sachse Endreson & Perry. She can be contacted at (202) 312‑1699. 
Richard Roos-Collins is a principal with the Water and Power Law Group. He can be contacted at (510) 296‑5589. 
Chuck Sensiba is a partner at Troutman Pepper Hamilton Sanders LLP. He can be contacted at (202) 274‑2850.