The Noone Falls Mill hydroelectric project, located in Peterborough, New Hampshire, was in need of an upgrade. Marty Greco, its new owner, replaced its generators, its electrical switchgear, and its turbine units. The penstock, however, posed additional challenges. Dating back more than a century, the penstock ran under a road, along the foundation of a restaurant, and under the restaurant's deck, making excavation impractical. In this interview, we speak with Mr. Greco and with Paul Becht, a principal and the vice president of structural engineering at the H.L. Turner Group, about how they addressed and successfully solved this challenging problem. 
[siteorigin_widget class="SiteOrigin_Widget_Headline_Widget"][/siteorigin_widget]
Hydro Leader: Please tell us about your backgrounds and how you came to be in your current positions. 
Marty Greco: I am an industrial electrical construction contractor and own a utility relay protection engineering group. In addition to the Noone Falls Mill hydro project, we own three additional hydroelectric projects in the state of New Hampshire. We've owned hydroelectric projects for around 10 years and have had decent success. The State of New Hampshire; the Federal Energy Regulatory Commission (FERC); our electric utility, Eversource NH; and the community of Peterborough, New Hampshire, have all been extremely supportive. 
Paul Becht: I'm a registered professional engineer. I have been with the H.L. Turner Group of Concord, New Hampshire, for 20 years. The Turner Group has a structural engineering division with a hydro subdivision that does a lot of work providing design and construction assistance on turbine generator installations, related civil works, dam and penstock rehabilitations, and similar projects for independent power producers like Marty. We have also assisted independent power producers in licensing applications and renewals. 
Hydro Leader: Mr. Greco, How did you get into the business of owning and operating hydroelectric projects?
Marty Greco: I've been an industrial electrical contractor for my entire professional life and have worked around utility generation projects for more than 30 years. I had always had a great interest in the field. At one point, the owner of the Boston Felt hydroelectric project in East Rochester, New Hampshire, had a lot of trouble with the project. It had been destroyed in the Mother's Day flood of May 2006. I was able to essentially take over that project. My company, Salmon Falls Power & Light Company, completely redeveloped it—rebuilt the dam and all the electrical work—and put it back into operation. I subsequently did the same with three other hydroelectric projects. One was the Pine Valley Mill hydroelectric power project in Milford, New Hampshire, which is fairly large. We also got it as a distressed project and completely redeveloped it. It has been highly successful. We also have a minimum-flow generation project at the Wilton Reservoir in Wilton, New Hampshire, in addition to the Noone Falls Mill hydroelectric project in Peterborough, New Hampshire. It was also a somewhat distressed project that we redeveloped.
Hydro Leader: Please tell us about the Noone Falls Mill project and its history prior to your acquisition of it.
Marty Greco: The project is located in Peterborough, New Hampshire, on the Contoocook River. There is a small head pond. It has been in hydroelectric operation since 1981, when it was developed, and it was operated fairly successfully for many years. A few years ago, the Cobb family took it over, but by then, the machinery was ailing. The equipment was somewhat damaged and essentially worn out, and repairing it was more than the Cobb family wanted to deal with, so about 3 years ago, they decided to sell it. The Cobbs got my name because we had just completed the redevelopment of the Pine Valley Mill hydro project, which is located around 13 miles away from Noone Falls Mill, and they essentially offered me the facility. We were glad to take it on; it was right up our alley. We completely overhauled the generators, the electrical switchgear, and the turbine units. During the redevelopment process, we determined that the penstock itself had eroded away to a level that was likely hazardous. FERC and Paul helped us evaluate it, and we determined that it wasn't safe to run the facility in the state it was in. With Paul's help, we reached out to HOBAS Pipe to replace the penstock. HOBAS was attractive for a variety of different reasons, including ease of installation and readiness of delivery. 
Hydro Leader: How much flow is diverted from the river for the project? 
Marty Greco: This is a run-of-river project that involves a dam across the entire river. The generating equipment generally uses around 120 cubic feet per second (cfs) of water, but because the river flows at a rate that is higher than that most of the time, we usually have quite a bit of water spill over the dam. We sell the power we generate through an aggregator, Standard Power of Nashua, New Hampshire, under New Hampshire's Group Net Metering Plan; 25 other projects also sell to that aggregator. The aggregator, in turn, sells the energy to municipalities and businesses that want to participate in the renewable energy portfolio. Under that plan, we receive payment from the power company and the aggregator refunds a portion to the electric customer for all the energy that we generate in our aggregator's cell. 
Hydro Leader: Would you tell us about the difficulties of replacing this particular penstock? 
Marty Greco: The penstock has been in this location in some form or another since the 1800s. Back then, it powered a mechanical line shaft, which was pretty popular in the woolen mill industry. I don't know what type of hydroelectric operation may have existed in the same location in the early 20th century before the installation of the current equipment in 1981. After 1981, a nearby restaurant was expanded and decks were installed around it. All of this was built over the aging penstock. The penstock received some attention over the years, but I don't believe there had ever been a complete replacement. Some parts of the penstock underneath the building, for example, were probably fairly close to original. They probably dated back at least 100 years. FERC, our federal regulator, was fairly concerned about the difficulty of determining the structural integrity of the penstock, particularly since it was underneath a building. FERC ordered us to perform some evaluations, and we were already aware that the penstock needed attention. Paul came in and helped us determine the structural integrity of the penstock. We determined that it made a lot of sense to replace it. 
Paul Becht: We knew we either had to reline the penstock or replace it in its entirety, because in many locations, there were pinholes in the metal. I have experience with a few different methods of penstock replacement and rehabilitation. One option is to apply a shotcrete liner on the inside of a penstock. This project didn't lend itself to that method because of its small size—the penstock was only 5½ feet in diameter on the inside. Another option is to completely replace a penstock using steel pipe. That wasn't feasible for this penstock, because it goes under a roadway and approaches the restaurant's foundation before going under the outdoor deck used for dining. We didn't want to dig up the roadway, excavate near the fragile foundation of an old mill building, or have to remove the deck of an operating restaurant. Of the 200 feet of penstock that we had to deal with, approximately half was buried underground. That lends itself well to a sliplining process, which is what we selected. We used centrifugally cast cementitious and fiberglass combined pipe manufactured by HOBAS Pipe USA of Texas. One of the many advantages of HOBAS pipe is that it has such a slick inner surface with such a low Manning's coefficient that even though we used a 54-inch-inside-diameter pipe to slipline the existing 66-inch penstock, hydraulic calculations showed the loss in gross head was less than 10 percent. This was determined to be within acceptable limits for maximum power production. The HOBAS pipe was also easy to put together. The joints simply had to be pushed together, and unlike steel pipe, it did not have to be welded. The price was also attractive compared to steel. 
Hydro Leader: How do you slip the pipe inside the existing pipe? Is there a mechanism that pushes lengths of pipe down the existing pipe one after another? 
Marty Greco: It's not a whole lot more complicated than that. The inside diameter of the existing pipe varied quite a bit actually over its length. At its largest, it was was probably 66 inches, and at its smallest, it was probably closer to 60 inches. The HOBAS pipe had an outside diameter of 57 inches. We carefully pushed the sections of the new pipe uphill to the dam. After they were pushed in and connected up, the annular void space between the HOBAS pipe and the existing penstock was filled in with a cement grout product. 
Hydro Leader: How much energy will this facility generate? 
Paul Becht: The Noone Mills Hydroelectric Facility has a capacity of 150 kilowatts. 
Hydro Leader: How important was it to get the buy-in of the local government and other local entities to carry out this project? 
Marty Greco: We were extremely fortunate. We had support from everyone. The municipality wrote letters of support. FERC reviewed Turner's design quickly. The State of New Hampshire contributed funding to this project in the form of a renewable energy portfolio grant. 
Paul Becht: FERC was very receptive to this project. The engineers at FERC had limited experience with HOBAS pipe, but based on the information that Turner and HOBAS supplied, FERC completed its review and authorized construction in an extremely tight time frame to allow Marty's crew to get started. Normally, it would take about 3 months for review and approval. I think we got approval in about 3 weeks.
Hydro Leader: Would you tell us more about the grant you received from the state? 
Paul Becht: The New Hampshire Public Utilities Commission (NHPUC) has a program called the Renewable Energy Fund to provide grants for renewable energy projects. Turner assisted Mr. Greco in applying for the grant, and we were grateful to receive it. 
Marty Greco: The NHPUC put out a request for proposals. A number of project owners applied, and they interviewed us all. At the end of the process, the fund granted money to five worthy recipients. 
Hydro Leader: What was your experience working with HOBAS? 
Paul Becht: This is the first time that I've worked with HOBAS. The staff was extremely helpful. HOBAS's sales representative, John Mele, was knowledgeable about the product and provided all the backup information we needed to make our presentation to FERC. HOBAS delivered the product in less time than it had originally quoted. It was a good company to work with, and I will certainly consider HOBAS for future projects. 
Marty Greco is the owner of Noone Falls Energy, LLC. He can be contacted at mgreco@evergreenelectric.com or (207) 878‑2000.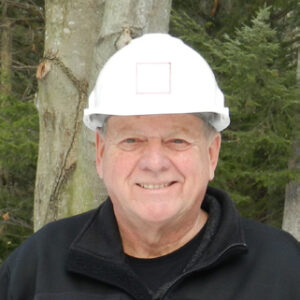 Paul Becht is a principal and the vice president of structural engineering at the H.L. Turner Group. He can be contacted at pbecht@hlturner.com.