Geospatial data and advanced information technologies have revolutionized nearly every aspect of modern life, including the assessment of dams. Geospatial analytics companies are now partnering with water districts, dam operators, and government agencies to provide better assessment of normal and abnormal dam behavior, subsidence patterns, vegetation changes, and other factors that can provide insight into the safety status of water infrastructure. Camilla Braithwaite and Billy Cothran are a prime example of this partnership. Ms. Braithwaite is a product manager for Rezatec, a satellite data analytics company, and Mr. Cothran is CEO of a South Carolina water district that is undertaking a pilot study of Rezatec's technology. In this interview, they tell Hydro Leader about the synergy between their two worlds. 
[siteorigin_widget class="SiteOrigin_Widget_Headline_Widget"][/siteorigin_widget]
Hydro Leader: Tell us about your backgrounds and how you came to be in your current positions. 
Camilla Braithwaite: I am a product manager for Rezatec's WaterSAT solution, which incorporates geospatial artificial intelligence (AI) to look at the physical and environmental hazards that threaten asset integrity and the factors that enable our customers to maximize the value of their assets. I guess the first thing to cover is the definition of geospatial AI. The geospatial element is that we gather data remotely from satellites, including location, attribute, and temporal information. We then deploy our unique AI to interpret the data, providing our customers with cutting-edge insights. Our technical team is made up of software developers, data scientists, and earth observation scientists. My role is to listen to what's happening in the industry and talk to our customers, then communicate their needs and challenges to the technical side of our business. This enables us to deliver products to our clients that help them in their day-to-day operations, whether by optimizing resources, reducing costs, or streamlining operations. I also communicate what we're doing on the product development side back to our customers and the industry so that they can understand the value we can add with our data and software. Our main goal is to add value by helping dam owners and operators solve the considerable challenges they face. 
I come from a software development background and previously worked with legal software, which is slightly drier. What I really enjoy in this role is the asset management side—helping companies make better decisions to keep both people and assets safe. 
Billy Cothran: I am the CEO of Startex-Jackson-Wellford- Duncan (SJWD) Water District. I've been in that position for 2 years now and have more than 25 years of water industry experience. I'm an engineer by trade and an administrator by necessity. I've been with SJWD since 2005 and have held the role of district engineer, chief operating officer, and now CEO. 
Hydro Leader: Camilla, would you tell us about Rezatec as a company? 
Camilla Braithwaite: Rezatec started off in 2012 by quantifying carbon stock, and we continue to work with the top forestry businesses around the world to monitor and manage millions of hectares. However, we realized that by using satellite data, we could cover large areas, reach inaccessible places, and monitor assets that are challenging to monitor from the ground. At the same time, there was an evolution in satellite capabilities. In 2016, the Sentinel satellites started sending back data of a resolution that allowed us to use the data to monitor very small changes on the ground. The combination of those two things is what enabled us to start serving the dam industry. 
Water is just one industry we serve, alongside forestry, energy, and agriculture. We provide geospatial AI for water companies managing dams and water networks. Our dam monitoring product includes remote monitoring of ground motion and vegetation. Ground motion is important for measuring uplift and subsidence, and vegetation can be an indicator of seepage. Representing the data in a secure, online platform allows engineers to make better, data-informed decisions. 
Hydro Leader: Billy, please tell us about SJWD. 
Billy Cothran: We're a special-purpose district located in Spartanburg County, South Carolina. Our area has historically been predominantly rural. However, our residential and commercial/industrial customer base has grown rapidly, especially over the last 5 years. Two interstates intersect our service area, so it is highly accessible. We have approximately 28,000 customers and a population of roughly 80,000. We're still what I would consider a residential community. By number of customers, our customer base is approximately 90 percent residential and 10 percent commercial/industrial. By water production, the split is more like 70 percent residential and 30 percent commercial/industrial. We own and maintain six dams, four of which are classified as high hazard, which is not a statement about their integrity but a state classification that reflects the potential effects of a failure. 
Hydro Leader: How does Rezatec's dam monitoring product work? Who owns the satellites, and how does Rezatec access the data they provide? 

Camilla Braithwaite: There are over 400 satellites used for earth observation. Some satellites provide open-source information for businesses to use, and we try to use that to keep costs low for our customers. The resolution of the images from those satellites comes down to about 10 meters (33 feet), which gives us more than enough data to accurately monitor our customers' assets. We can provide a lot of insight using the open-source data, so that's where we usually start. We can also access data from commercial providers, which can be of a much higher resolution, but we don't always need that level of detail, and those satellites don't have the archive that the Sentinel satellites have. We are data agnostic, so we use the best data available to provide our customers with the insight they need at the right cost. Sentinel One monitors synthetic aperture radar (SAR), which is radar data that bounces off the earth and other hard surfaces. We use a proven, leading-edge technique called interferometry to track movement in millimeters. The great thing about radar is that it isn't affected by night or cloud cover. Sentinel One orbits continuously every 6–12 days, so it provides consistent, regular data. 
The other satellite we generally use is Sentinel Two, which has an optical sensor that picks up visual and infrared data. That's what we use to monitor vegetation greenness and moisture. As I mentioned, for our WaterSAT products, we use vegetation as a proxy for seepage. Vegetation moisture and greenness are expected to correlate, and our analysis looks at both factors to see whether they are pulling in different ways than would be expected. The limitations of optical data are that they can only be collected during the day and that cloud cover can be a problem. Both Sentinel One and Sentinel Two have archives, which means that we can gather historic data. We use this to perform a retrospective analysis, which uses 3 years of historic data to determine the baseline or normal behavior of a dam. That's something that clients find useful, as every dam moves in a unique way, unlike a lot of other assets. Dam owners know that their dam will be affected by water levels in the reservoir or by weather. The current practice of carrying out surveys once or twice a year gives them little data or seasonal context. 
Rezatec's dam monitoring product provides detailed analysis across the entire structure, so our customers can better understand a dam's normal behavior, its rate of movement, which sections have greater seasonality of movement and vegetation, and where there are trends of uplift or subsidence. We then set a threshold to separate normal from abnormal or anomalous behavior. Customers then receive ongoing monthly updates on how their dams are changing against that baseline of normal behavior. 
Hydro Leader: Would you explain how AI uses the satellite data? 
Camilla Braithwaite: AI thrives off a large amount of data, and satellites provide an enormous amount of data. In fact, the evolution of our computing capabilities has really tracked satellite data because of their quantity. Being able to process and store that amount of data is key. AI includes techniques like machine learning and data mining that can extract meaningful information from the geospatial data provided by the satellites. We run the data through our models, which first process and clean the data, removing as much noise as possible, and then pick out trends, including seasonality and periodicity. That helps us identify the baseline behavior and analyze what is abnormal. We usually use a statistical 95 percent confidence interval as a starting point. Our customers use this to set thresholds for the ongoing monthly updates for each dam. Taking this one step further, we can make predictions based on our analysis. Our pipeline risk solution, for instance, which is for water networks, makes predictions about when pipelines are likely to fail. We aren't quite there with our dam solution, as we need failure data to build a likelihood-of-failure model. Luckily, unlike with pipelines, there isn't regular failure data for dams. However, we can extrapolate predictions for the indicators of failure, and that is the direction we are taking our dam solution in. 
Hydro Leader: Billy, what kind of dam monitoring are you required to do, and how did you do it until now? 
Billy Cothran: In South Carolina, we are required to do a minimum of one annual inspection; however, SJWD conducts additional monthly inspections. The annual inspections are performed in conjunction with the South Carolina Department of Health and Environmental Control's inspections. SJWD has a history of strategic implementation of technology, so Rezatec interested us. It will allow us to supplement what we're already doing and will provide more data for our dam asset management program. If the pilot works out and provides the data we think it will, we will have advance notice of small changes that may not be clearly visible to somebody looking at the dams once a month. It's another data layer for us to use in the maintenance of and capital planning for our dams. 
Hydro Leader: Is Rezatec's technology going to supplement your current program, or is it going to replace elements of it? 
Billy Cothran: I don't think it will replace what we are doing now. We'll continue manual and visual inspections, and Rezatec's data will supplement them. It could potentially change some of our operations if we see certain trends that would affect maintenance or vegetative control. The main goal is to have additional data to include in the asset management plan and to help improve planning for future improvements. 
Hydro Leader: When is your pilot going to be complete? 
Billy Cothran: It is a 3‑year pilot that started in December 2020, so it will be complete in December 2023. 
Hydro Leader: Camilla, how have your services helped your dam owner clients and changed their operations? 
Camilla Braithwaite: Our solution provides an extra set of data and an extra layer of intelligence to our clients. Those data are sometimes used to give clients a deeper level of understanding before they visit their dams and to direct expert engineering resources to the right place at the right time. Alternately, our clients might visit the dam first, see something they want to dig into, and then have a look at the data to see what's happened in the past and what's happening monthly. Some clients are looking at whether they can reduce the number of visual inspections they have to do. Some dam owners do frequent visits and would like to reduce that number to make the most of their resources. Sending people out to your dams is costly in terms of expertise and travel. We supplement what our clients are already doing so that we can enhance their understanding of their dams, but we also give our customers a layer of insight they can't get by looking at the dam over a large period of time, giving them further understanding of the dams' movements and safety. 
Billy Cothran: It's almost like having another lens through which to examine the dam. The AI, with the 3‑year look back and onward monitoring, helps give us a better understanding of what is normal and abnormal. The additional data could change the way we examine our capital improvement plans for the next 10–15 years. If Rezatec sees something that our visual inspections don't, that could change our long-term capital improvement plan. The dams have the largest potential importance by far for our customers and our finances, so if something major must be done to them, it's beneficial to have that level of early detection to prioritize plan improvements. 
Camilla Braithwaite is a product manager for Rezatec. She can be reached at info@rezatec.com.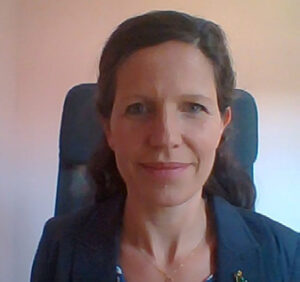 Billy Cothran is the CEO of Startex- Jackson-Wellford-Duncan Water District. He can be reached at lakeinfo@sjwd.com.